Return to Levi Symposium Working Group Page
---

Jean Anderson, MD
Dr. Jean Anderson earned her medical degree from the Vanderbilt University School of Medicine and completed her OBGYN residency at Vanderbilt.  She joined the Johns Hopkins faculty in 1987, where she  is currently Professor of Gynecology and Obstetrics with a joint appointment in the Department of Medicine. She is Director of the Division of Gynecologic Specialties and has been the Director of the Johns Hopkins HIV Women's Health Program since its inception in 1988. She is also a senior technical advisor for Jhpiego, the Johns Hopkins global affiliate, since 2000, working in several low and middle income countries in the areas of HIV in women and prevention of cervical cancer.
Her research has focused on HIV in women, including including issues related to fertility desires and access to fertility assistance. 
She is the editor of A Guide to the Clinical Care of Women with HIV infection and numerous journal articles and book chapters. She has been on numerous national and international guidelines and advisory committees and currently is a member of the CDC/HRSA Advisory Committee on HIV, Viral Hepatitis and STD Prevention and Treatment. She is the recipient of the 2013 Constance Wofsey Women's Health Investigator Award from the AIDS Clinical Trials Group.
---
Ahmet Baschat, MD
Director, Center for Fetal Therapy;
Professor of Gynecology and Obstetrics
Johns Hopkins Medicine
---
Jaime Herrera Beutler, (R-WA 3rd District)
US Representative for Washington's 3rd congressional district since January 2011
---

Jessica Bienstock, MD, MPH
Director, Division of Education, Department of Gynecology and Obstetrics;
Professor of Gynecology and Obstetrics
Johns Hopkins Medicine
---
Renee Boss, MD, MHS
Associate Professor of Neonatology and Palliative Care at Johns Hopkins University School of Medicine and is Faculty at the Johns Hopkins Berman Bioethics Institute.  She co-directs the Niarchos Fellowship in Pediatric Palliative Care and the Hecht Levi fellowship in Bioethics.  Dr. Boss's clinical work includes prenatal and neonatal palliative care along with neonatal intensive care.  Dr. Boss's research explores parent and clinician communication and decision-making for sick newborns, work that has been funded by the NIH as well as national and local foundations. She currently has a Cambia Foundation Sojourn Scholars Leadership Award to help families, clinicians, clinician teams, and ICU systems engage in longitudinal decisions for infants with prolonged ICU stays.  Dr. Boss is a member of the Society for Pediatric Research and a member of the IPAL-ICU board. She formerly served as Chair of the Pediatric Special Interest Group, American Academy of Hospice and Palliative Medicine.  Dr. Boss is currently serving on the Executive Committee of the Section on Hospice and Palliative Medicine of the American Academy of Pediatrics.  ​
---
Timothy Bunchman, MD
Professor Bunchman is the director of Pediatric Nephrology Rheumatology and Solid Organ Transplant Program at the Children's Hospital of Richmond of the Virginia Commonwealth University School of Medicine.
He has a decades long career in acute renal failure, renal replacement therapy and in solid organ transplantation in children.  He has pioneered the original work in Hemodialysis and CRRT in children and has been the program organizer and director of the International Conference on Pediatric Continuous Renal Replacement Therapy for nearly 2 decades.
He has over 150 publications, 40 book chapters and has been an invited speaker through the world. He is a member of ASN, ISN, ASPN, SCCM, and ESPNIC.  He in on the editorial board of Pediatric Nephrology and Pediatric Critical Care Medicine and reviews for 40 other journals.
---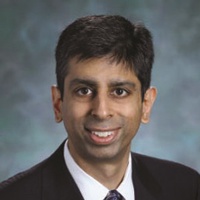 Niraj Desai, MD, FACS
Surgical Director of the Kidney and Pancreas Transplant Program and specializes in abdominal transplantation at the Johns Hopkins Hospital. Dr. Desai joined the faculty of Johns Hopkins from Washington University in St. Louis, MO. He received his Doctor of Medicine from the University of Pennsylvania School of Medicine in Philadelphia. Dr. Desai completed his General Surgery residency and Transplantation Surgery fellowship at the Hospital of the University of Pennsylvania.  His major focus is leading the kidney transplant program at Johns Hopkins Hospital.  In addition, he directs the islet isolation efforts for patients undergoing total pancreatectomy and islet autotransplant.
---
Elena Gates, MD
Elena Gates, MD, is Professor Emerita of Obstetrics, Gynecology and Reproductive Sciences at the University of California, San Francisco.  She is a general obstetrician/gynecologist who in addition to her clinical and teaching responsibilities has served as Vice Chair of her department and as Chief of the UCSF Medical Staff.   Her primary scholarly focus has been on bioethical issues in reproductive health, with a particular interest in patient choice, innovative treatment and prenatal genetic testing. She served for two decades on the Fetal Surgery Oversight Committee at UCSF.  In addition, she has been or is a member of the ethics committee of the American College of Obstetricians and Gynecologists, the American Academy of Pediatrics, the March of Dimes and the American Society of Reproductive Medicine.
---
Aviva Goldberg, MD, MA
Dr. Aviva M. Goldberg is Associate Professor in the Department of Pediatrics and Child Health, Max Rady College of Medicine, University of Manitoba and Section Head for Pediatric Nephrology Health Sciences Centre Children's Hospital in Winnipeg.  She obtained her MD from the University of Calgary, did her pediatric residency in Winnipeg and completed her nephrology fellowship at Children's Memorial Hospital (now Lurie Children's) in Chicago, IL.   Dr. Goldberg holds a master's degree in Bioethics and Health Policy from Loyola University Chicago and a fellowship in Medical Humanities and Bioethics from Northwestern University. She was the founding chair of the Canadian Society of Transplantation Ethics Committee, the current chair of its  Pediatric Group and a Director of its Board. She is Ethics Medical Advisor to the Winnipeg Regional Health Authority and Manitoba Provincial health Network (MB-PHEN), co-directs the Professionalism Program of the Max Rady College of Medicine and recently co-edited the book Ethical Issues in Pediatric Organ Transplantation.
---
Paul Grimm, MD
Professor of Pediatrics and Medical Director of the Pediatric Kidney Transplant Program at Stanford School of Medicine. He received his MD with distinction at the University of Saskatchewan, College of Medicine, Canada in 1981. After practicing as a rural family physician in northern Saskatchewan, he trained in pediatrics at Dalhousie University and University of Manitoba. He trained in Pediatric Nephrology at Dalhousie and Pediatric Transplantation at UCLA. He practiced as a Pediatric Nephrologist at University of Manitoba (1991-9), University of California at San Diego (1999-2006) and now at Stanford since 2007.
He also is: Medical Director of the Stanford Cystinosis Referral Clinic, Director of the Stanford Pediatric Nephrology Fellowship Program, and is the primary nephrologist for the prenatal consultation service. He is an appointed Member of the American Board of Pediatrics Subboard of Pediatric Nephrology Self Assessment Team, an Associate Editor of the Journals "Pediatric Transplantation" and "American Journal of Transplantation". He is a member of the Council of the International Pediatric Transplant Association and a member of the Medical Advisory Board of the Cystinosis Research Foundation.
His previous research was on transplant immunology and renal pathology. Currently his focus is clinical pediatric kidney transplantation, especially the problems of infants, and the highly sensitized recipient. He has authored more than 80 peer-reviewed publications. He has a miniature poodle (Bosco) and 3 children, 1 in high school and 2 in college.
---
Leslie Meltzer Henry, JD, PhD, MSc
 Professor of Law at the University of Maryland School of Law, and a Core Faculty member at the Johns Hopkins Berman Institute of Bioethics. Her teaching and scholarship focuses on issues in bioethics, public health law and policy, reproductive justice, and research ethics. She is an associate editor of the Oxford Handbook for Public Health Ethics (OUP, 2016), and a contributor to the Oxford Textbook of Clinical Research Ethics (OUP, 2008). Her scholarship has been published in leading peer-review medical journals and law reviews. Professor Henry has served as a bioethics consultant to the Department of Defense and has presented before panels of the Department of Health and Human Services, the Food and Drug Administration (FDA), and the National Institutes of Health Bioethics Advisory Committee. Professor Henry is a co-investigator on a grant from the Wellcome Trust to develop ethics guidance for conducting research with pregnant women during public health emergencies, like the Zika crisis, where there is an urgent need to attend to the health needs of pregnant women and their future offspring.  She is also a member of PHASES, a research team aiming to develop ethically acceptable strategies for conducting research about HIV treatment and prevention during pregnancy. Professor Henry received her law degree from Yale Law School, her Ph.D. from the University of Virginia, and her M.Sc. from Oxford University.
---
Christine Hertenstein, MGC
Prenatal Genetic Counselor with the Johns Hopkins Hospital Department of Maternal-Fetal Medicine. As a member of the Prenatal Diagnosis and Treatment Center, Ms. Hertenstein counsels prenatal and preconception patients for indications involving genetic risk in the pregnancy. Among these indications include pregnancies with known congenital anomalies, for which patients may be considering expectant management, pregnancy termination, or clinical or research therapies during pregnancy. Ms. Hertenstein received a Masters in Genetic Counseling from the University of Maryland, Baltimore School of Medicine
---
Eric Jelin, MD
Eric Jelin is a pediatric surgeon and director of the Johns Hopkins Children's Center Fetal Program—a multidisciplinary treatment team which features experts in fetal, maternal, neonatal and pediatric care.In his role for the Johns Hopkins Children's Center, Dr. Jelin performs prenatal, neonatal and pediatric surgery, as well as counsel parents with pregnancies complicated by fetal anomalies.  He works closely with Johns Hopkins Center for Fetal Therapy to provide seamless and state-of-the art care for patients diagnosed with fetal anomalies from the prenatal period through the postnatal period and beyond. Dr. Jelin also directs the Johns Hopkins Children's Center Congenital Diaphragm Hernia (CDH) program. He established the Hopkins CDH working group and a multidisciplinary clinic for CDH follow-up that features a collaboration between the Kennedy Krieger Institute and Johns Hopkins.
A native of New York City, Dr. Jelin comes to Johns Hopkins from the Children's National Medical Center in Washington, D.C., where he was a fellow in pediatric surgery from 2013-2015. He did his General Surgery Residency at the University of California, San Francisco where he also performed a 3-year research fellowship focused on fetal medicine and surgery.  He received his medical degree from Harvard Medical School and his bachelor's degree from Harvard College. 
His research interests are improving outcomes after fetal therapy for congenital diaphragmatic hernia, innovation in minimally invasive neonatal surgery and implementation of fetal therapy for bilateral renal agenesis.
---

Emily Johnson, MD
Assistant Professor of Neurology
Johns Hopkins Medicine
---
Anna Mastroianni, JD, MPH
Professor of Law, University of Washington School of Law Associate Director, Institute for Public Health Genetics. Professor Mastroianni's work experience and scholarship focuses on health law, bioethics and health policy, with specific expertise on issues arising in research ethics and regulation, reproduction, genetics, and issues affecting women and families. She is a tenured professor at the University of Washington School of Law and is Associate Director of the University's Institute for Public Health Genetics. She has graduate faculty appointments in the University's Schools of Public Health (Health Services) and Medicine (Pediatrics; Bioethics & Humanities). Prior to joining the academy, she worked as a practicing health care attorney and served in a number of legal and governmental policy positions in Washington, D.C. She serves on a number of government and non-government advisory bodies and has been nationally recognized for her contributions to health policy, law and bioethics as a Fellow of the American Association for the Advancement of Science.  Her publications include six books and numerous peer-reviewed articles analyzing the intersection of law, health care and bioethics, with a special emphasis on the legal and ethical challenges arising in research with human subjects and family building through assisted reproductive technologies. She is currently a co-investigator on two grants developing ethics guidance on the inclusion of pregnant women in clinical research (NIAID; Wellcome Trust).
---
Mark Mercurio, MD, MA
Dr. Mercurio is Chief of Neonatal-Perinatal Medicine and Director of the Ethics Program at Yale-New Haven Children's Hospital. He is also Professor of Pediatrics and Director of the Program for Biomedical Ethics at Yale School of Medicine, and a member of the medical faculty for the Fellowships at Auschwitz for the Study of Professional Ethics (FASPE). He received his undergraduate degree in Biochemical Sciences from Princeton University, an M.D. from Columbia University, and a Master's Degree in Philosophy from Brown University.  Pediatrics Residency and Neonatology Fellowship were completed at Yale. He has for many years been active in neonatology and medical ethics education for residents, fellows, nurses, attending physicians, PA students, medical students and others. He was an orginal co-editor of the American Academy of Pediatrics Resident Curriculum in Bioethics, is on the editorial board for the text Bioethics (formerly the Encyclopedia of Bioethics), is a former member of the American Academy of Pediatrics Committee on Bioethics, and has been an invited speaker nationally and internationally on ethical issues in pediatrics. His work is primarily focused on ethical issues in neonatology and obstetrics. Publications have appeared in Pediatrics, the Hastings Center Report, American Journal of Bioethics, Seminars in Perinatology, Journal of Medicine and Philosophy, Journal of Pediatrics and the Journal of Perinatology.
---
Alicia Neu, MD
Professor of Pediatrics and Chief of the Division of Pediatric Nephrology at the Johns Hopkins University School of Medicine. She has been actively involved in the care and study of children with chronic kidney disease (CKD) and end stage renal disease (ESRD) for over 20 years, including acting as Director of Pediatric Dialysis and Kidney Transplantation at the Johns Hopkins Children's Center since 2001. She is an internationally recognized expert in the care of children with ESRD, and her research has focused on evaluating outcomes and the quality of care provided to pediatric ESRD patients. Dr. Neu has significant experience leading national and international collaborative groups focused on pediatric ESRD care including the North American Pediatric Renal Trials and Collaborative Studies (NAPRTCS), for which she serves as President. Dr. Neu is a founding member and core faculty of the Children's Hospital Association's Standardizing Care to Improve Outcomes in ESRD (SCOPE) Collaborative which aims to reduce dialysis access-related infections in children on chronic dialysis by increasing implementation of standardized care practices. She also serves on the project committee for the Nephrologists Transforming Dialysis Safety (NTDS), a collaborative effort between the American Society of Nephrology and the Centers for Disease Control and Prevention aimed at engaging nephrologists to reduce infections in dialysis units.
---
Lawrence M. Nogee, MD
Professor of Pediatrics at the Johns Hopkins University School of Medicine and an attending neonatologist in the Johns Hopkins Hospital Neonatal Intensive Care Unit. He received his medical degree from Johns Hopkins as well as completing his pediatric residency training at Johns Hopkins. He did his neonatology fellowship at Cincinnati Children's Hospital and the University Of Cincinnati College Of Medicine. He was then on the faculty at Washington University in St. Louis in the Pediatric Pulmonary Division, before returning to Johns Hopkins and neonatology.
Dr. Nogee's clinical interests include acute and chronic neonatal lung diseases, surfactant replacement therapy, and rare childhood lung diseases. His research interests are focused on genetic mechanisms causing and contributing to lung disease in children, with a particular emphasis on genetic disorders of surfactant metabolism and understanding the epidemiology and biology of the lung disease associated with these disorders. He is also actively investigating novel genetic mechanisms for other forms of childhood diffuse lung disease. He has published over 100 original research articles, reviews and book chapters. His research efforts have been funded through the Eudowood Foundation, the March of Dimes, the American Thoracic Society and the National Heart, Lung and Blood Institute (NHLBI) of the US National Institutes of Health.
---
William J. Polzin, MD
MFM Co-Director, Cincinnati Fetal Center
Cincinnati Children's
---
Steven J. Ralston, MD, MPH
Dr. Ralston received a BS in Molecular Biophysics & Biochemistry at Yale University and an MD from Columbia University College of Physicians & Surgeons in 1990.  He also earned an MPH at Boston University in 2011 with a focus on health law, bioethics and human rights. He served on the American College of Obstetricians and Gynecologists Committee on Ethics for five years including three as chair, liaison to the American Academy of Pediatrics Committee on Bioethics and to the American Society of Reproductive Medicine Ethics committee.
Clinically, Dr. Ralston has practiced as a maternal-fetal medicine specialist since 1998. He has expertise in the realm of prenatal diagnosis and was in charge of large ultrasound units at Tufts Medical Center and Beth Israel Deaconess Medical Center in Boston. Currently, he is the Chair of OB/GYN at Pennsylvania Hospital in Philadelphia with an academic appointment at the Perelman School of Medicine at the University of Pennsylvania as Professor of Clinical OB/GYN and Vice Chair for Education and Obstetrics at Penn Medicine.
---
Ronald Ramus, MD
Professor in the Department and Director of the Division of Maternal-Fetal Medicine. He is also the Medical Director of Ob/Gyn Ultrasound. Dr. Ramus attended medical school at the University of Chicago. He received his residency training in Obstetrics and Gynecology at the University of Texas Southwestern Medical Center and then completed his fellowship in Maternal-Fetal Medicine at the University of California, San Francisco. He moved to Richmond in 2004 and joined the department in 2011.
---
Megan Kasimatis Singleton, JD, MBE, CIP
Assistant Dean for Human Research Protection and Director of the Human Research Protection Program at Johns Hopkins University School of Medicine. In this role she is responsible for oversight and direction of JHM's 7 IRBs. Ms. Singleton is a licensed attorney in Pennsylvania. She earned her law degree from Temple University and her Masters in Bioethics from the University of Pennsylvania. Since 2009 Ms. Singleton has regularly served as faculty at PRIM&R's annual Advancing Ethical Research conference and now serves as a member of the PRIM&R Workshop/Didactic Planning Subcommittee.  Ms. Singleton is a site visitor for the Association for the Accreditation of Human Research Protections Programs (AAHRPP) and Co-Chair of an AAHRPP working group on IRB reliance. She also serves as IRB Fellows Director and faculty for an NIH Fogarty-Funded Grant titled Building Local Capacities in Ethics Training and IRB Review in Guatemala. Ms. Singleton is the lead for all central IRB activities of the JHU/Tufts Trial Innovation Center, and is working to build CIRB capacity to enable JHM's IRB to service the JHU community as well as TIC-supported researchers requiring CIRB services. ​
---
Michael Somers, MD
Michael J.G. Somers, MD is the Associate Chief and Clinical Director of the Division of Nephrology, Boston Children's Hospital as well as an Associate Professor of Pediatrics at Harvard Medical School. Dr. Somers received his undergraduate degree from Williams College, his M.D. from the University of Vermont College of Medicine, and then completed his pediatric residency training at the Mayo Clinic. He served in the National Health Service Corps as a general pediatrician before completing fellowship training in pediatric nephrology at Boston Children's Hospital where he has subsequently remained, serving for many years as the medical director of the Renal Dialysis Unit.  In addition to research initiatives in nephrotic syndrome, dialysis, and transplantation, Dr. Somers has also spearheaded his division's quality programs and been a member of national quality measure endorsement committees. He has also served on committees and held leadership positions in several national organizations related to nephrology and pediatric nephrology.
---
Jeremy Sugarman, MD, MPH, MA
Harvey M. Meyerhoff Professor of Bioethics and Medicine, professor of medicine, professor of Health Policy and Management, and deputy director for medicine of the Berman Institute of Bioethics at the Johns Hopkins University. He is an internationally recognized leader in biomedical ethics with particular expertise in applying empirical methods and evidence-based standards for evaluating and analyzing bioethical issues. His contributions to both medical ethics and policy include his work on the ethics of informed consent, umbilical cord blood banking, stem cell research, international HIV prevention research, global health and research oversight.
He served as senior policy and research analyst for the White House Advisory Committee on Human Radiation Experiments, consultant to the National Bioethics Advisory Commission, and Senior Advisor to the Presidential Commission for the Study of Bioethical Issues. He was a member of the Board of Directors of PRIM&R (Public Responsibility in Medicine and Research) from 2011-2016.
Dr. Sugarman has been elected as a member of the American Society of Clinical Investigation, Association of American Physicians, and the Institute of Medicine. He is a fellow of the American Association for the Advancement of Science, the American College of Physicians and the Hastings Center.
---
Karen Wang, MD
Fellowship Director, AAGL Fellowship in Minimally Invasive Gynecologic Surgery;
Assistant Professor of Gynecology and Obstetrics
Johns Hopkins Medicine
After completing a two year fellowship in minimally invasive gynecologic surgery, robotic surgery, and pelvic pain, I have maintained a busy clinical practice performing minimally invasive surgery for benign gynecologic disease while training resident and fellows. My clinical interests include fibroids, abnormal bleeding, endometriosis, adnexal masses, and surgical training including simulation.  We have just been given approval to start an AAGL Fellowship in Minimally Invasive Gynecologic Surgery at Johns Hopkins and I will serve as the fellowship director.  My field is immersed in innovation, technology and efficiency which are continuously adapting and improving over time. I am working on developing a sustainable postgraduate surgical training program for low and middle resource countries to promote minimally invasive surgical techniques which have proven improved patient outcomes and recovery.
---